MSOT is proud to support its members' continued professional development and networking opportunities.
Members have the unique advantage of sharing their diverse experiences. Members benefit from exchanging new ideas, fresh insights and problem solving assistance.
Organizing membership meetings and professional development workshops through MSOT.
Bursaries & Awards through our growing MSOT Research Fund.
Providing rate reductions for continuing education courses offered through MSOT.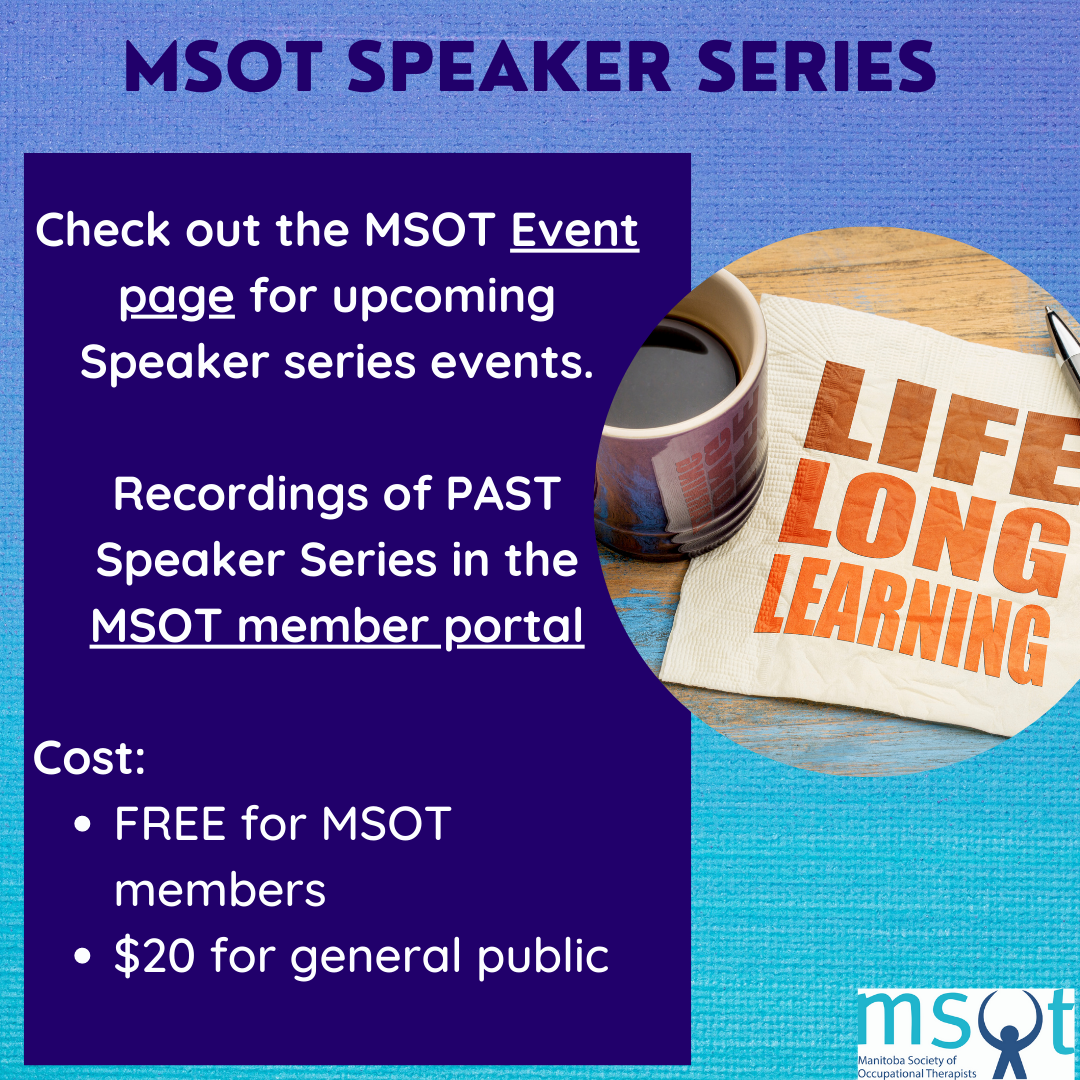 Past Speaker Series recordings:
MSOT is pleased to provide our advertisers' Professional Development Opportunities and Products: